Welcome to The Waynesboro First Aid Crew!
---
Job Posting: Full-Time Emergency Medical Technician – Basic
The Waynesboro First Aid Crew is seeking responsible, dependable, applicants for one current
position of Full-Time Basic Life Support Provider. Our system handles approximately 5,100
calls for service annually. Interested candidates must possess good communications skills (written/verbal) and be able to deal with patients, coworkers, and the general public in a
professional and courteous manner. Successful candidates must be able to work calmly in high stress situations and maintain an effective working relationship with members of other public safety agencies, coworkers and volunteers. Candidates must be flexible with scheduling to meet the needs of the agency. The current full time schedule is a 24/48 rotation. Prospective applicants will be required to take a written test and practical exam. Candidates will be required to submit to drug screening and federal background check.
Interested candidates must have the following:
• High school diploma or equivalent
• Current Virginia certification as an EMT
• Professional Rescuer CPR
• Current EVOC Class 2
• Valid Virginia driver's license
• 2 years of EMS experience preferred
Interested applicants MUST submit a cover letter and resume with current certifications and DMV driving record to Administrative Assistant, Konnie Fisher. Cover letters and resumes' may be submitted via email to kfisher@wfacrescue1.org or may be mailed to the address below. All information must be received by May 3, 2017 at 4:00 pm.
Please mail completed applications to:
Waynesboro First Aid Crew
Attn: Konnie Fisher, Administrative Assistant
201 West Broad Street
Waynesboro, VA 22980
Equal Opportunity Employer
---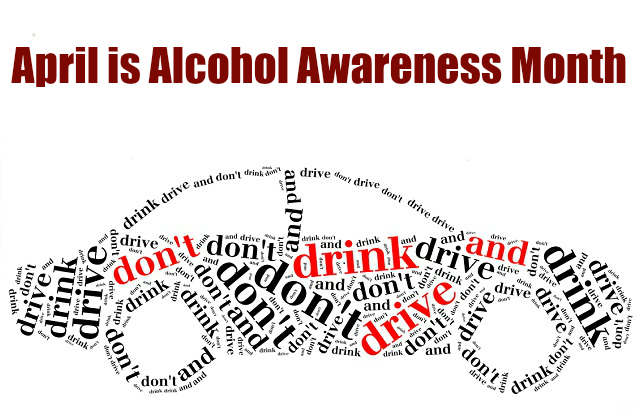 Founded and sponsored by NCADD, Alcohol Awareness Month was established in 1987 to help reduce the stigma so often associated with alcoholism by encouraging communities to reach out to the American public each April with information about alcohol, alcoholism and recovery. Alcoholism is a chronic, progressive disease, genetically predisposed and fatal if untreated. However people can and do recover.
READ MORE
---
WFAC Holds Annual Banquet
The Waynesboro First Aid Crew held it's annual banquet on January 7, 2017. It was a night of reflection on the year that was 2016 and a night to look forward to 2017. In addition to food and drinks, the annual awards for 2016 were given and are listed below.
Chief's Award:
Sean Perry
President's Award:
Kelly Sprouse
Community Service Awards:
Waynesboro Department of Emergency Management
Mark Baber of "Mr. Auto Disposal"
Harlan "Pop" Senger Memorial ~ Senior Officer of the Year:
Matt Wells
Harold H. "Jack" Hess Crewmember of the Year:
Sean Perry
Years of Service Recognition (service year pin)

3 Years Service: Whitney McCormick
5 Years Service: Josh Sprouse, Kenny Hyden, Jeremy Wampler, Mike Gibson, Jeremiah Fish, Sean Perry, Rebecca Frend, and Courtney Lotts
10 Years Service: Matthew Cowherd
Kyle Southern Memorial "Service Above Self" Award:
Ashley Cook
Waynesboro First Aid Crew "Employee of the Year" Award:
Aaron Bunch
Waynesboro First Aid Crew Senior Lifetime Membership:
Matthew Cowherd
Waynesboro First Aid Crew Auxiliary Lifetime Membership:
Jill Stachowski
---
2016 Statistics
Feel free to continue browsing our website to learn more about your local Emergency Medical Services provider!